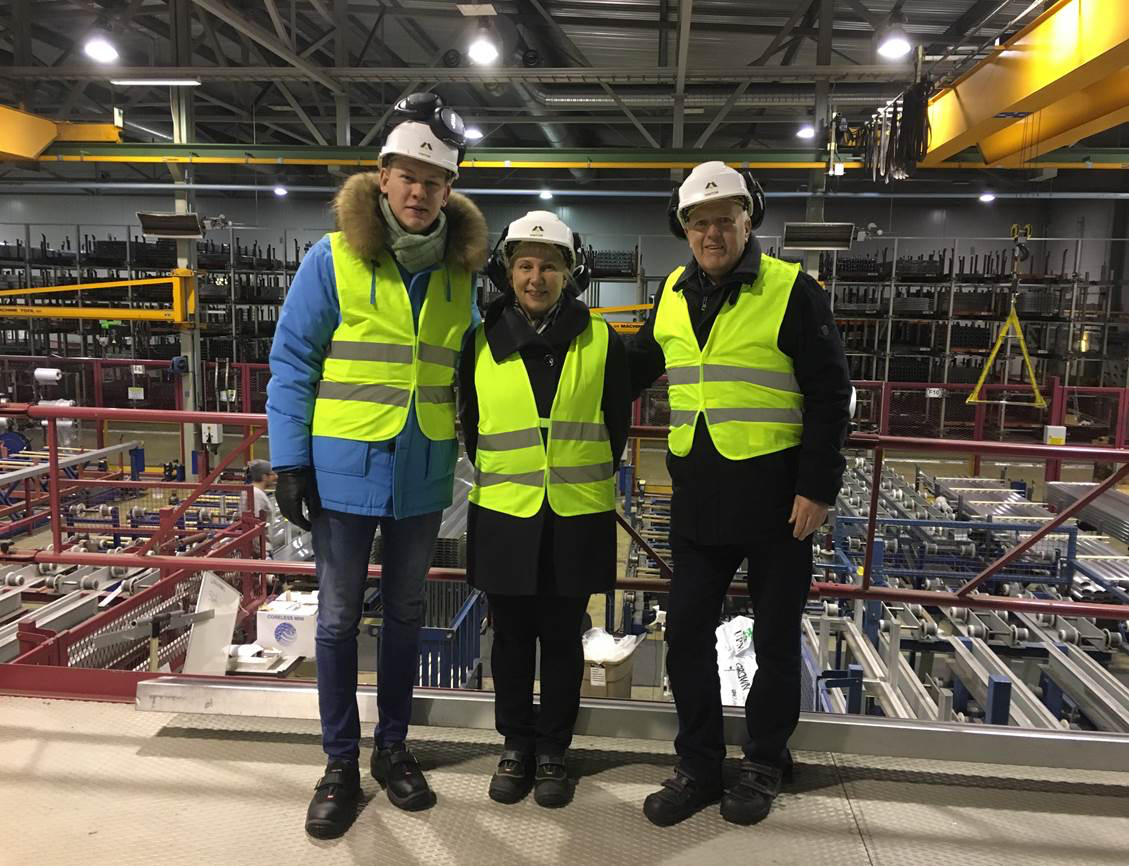 Kai Robert Böttinger, Leena Kalliokoski, Heinz Gorges.
Alulux is one of the world's leading manufacturers of modern roller shutter systems, external venetian blinds, screens and garage doors. Alulux has been producing exclusively in Germany since 1960. And with commitment and know-how has developed into a global pioneer in the industry. The branded products are optimally designed for the requirements of specialized retail customers. Alulux has been part of Cement Roadstone Holding (CRH), headquartered in Dublin, Ireland, since 2012. The worldwide operating building materials manufacturer has about 85,000 employees. Within the Group, Alulux belongs to the group Shutters & Awnings (CRH SA) with approx. 280 employees at the location Verl.
The focus of Alulux is organic growth. Alulux bundles its strengths and continues to focus on the national and international roller shutter, door and sun protection markets. Alulux is a traditional roller shutter manufacturer, accounting for about 80 percent of its turnover. The remaining 20 percent are in the outer blinds and screens segment. Garage doors belong to the niche products with approximately 8,000 units per year. Almost half of the turnover is generated abroad.
Alulux is firmly committed to partnering with specialist retailers in 2019 as well. Sales via this route will continue to be the only way for Alulux to reach the end user.
Mäkelä Alu has been one of the most important strategic suppliers of the company for 25 years.
A collaboration we can be proud of. Meanwhile, Mäkelä manufactures about 100 different profiles, including the aluminiumprofiles for the new Alulux project Enext 3.0. After this long time, the Alulux contact person Heinz Gorges is replaced by Kai Robert Böttinger. That's why they visited us in January 2019. We look forward to good cooperation also in the future.