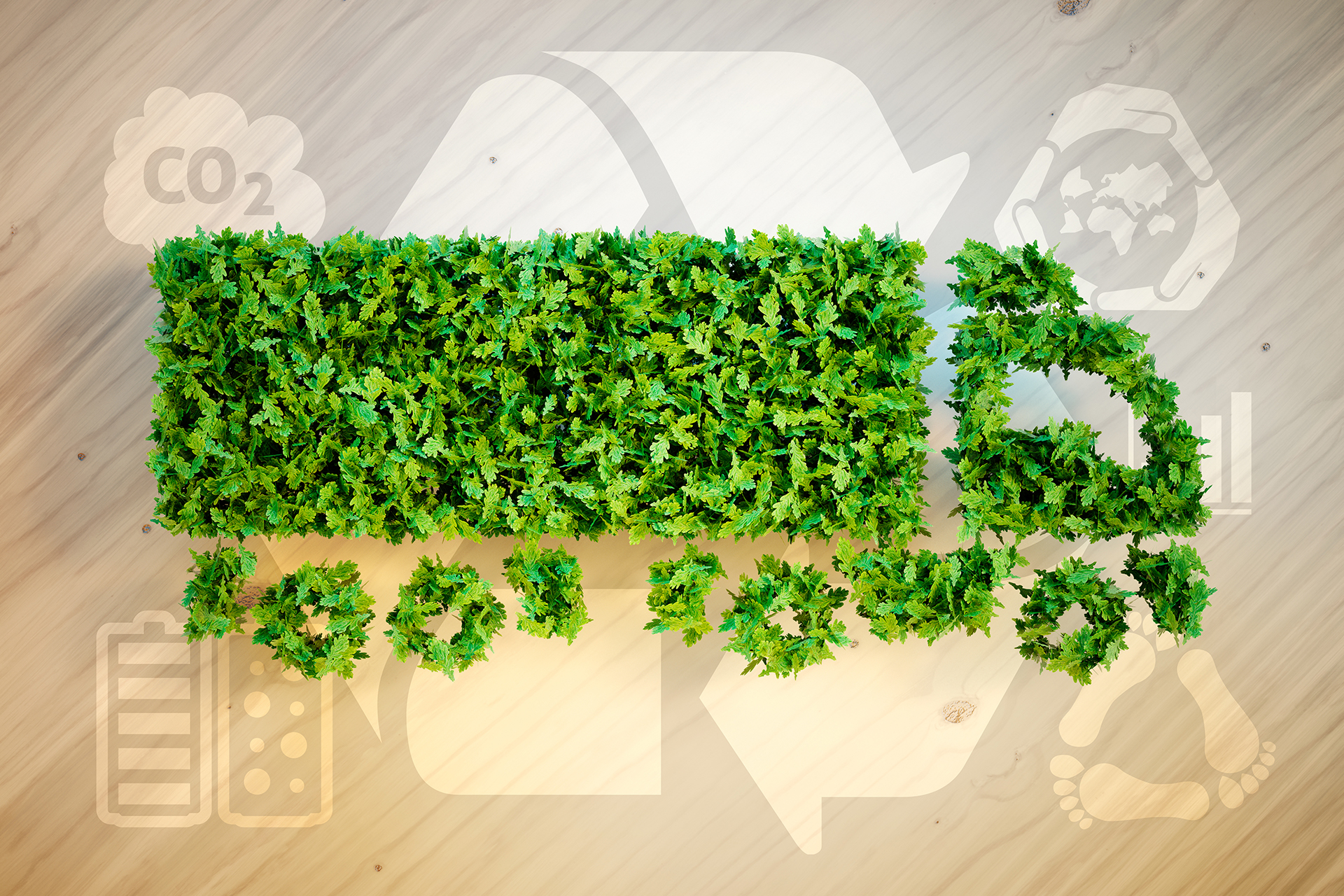 Mäkelä Alu has set a target to make its production carbon-neutral in 2025. Finland's official target is by 2035, but Mäkelä Alu wants to act more swiftly. Protecting the environment and combatting climate change are not issues to dawdle with. 
"We want to operate in an environmentally friendly way. The customers are also very interested in environmental impact nowadays," says Mäkelä Alu's EHSQ Manager Päivi Venesoja. 
To investigate the current situation, all production process emissions were scrutinised in detail, from cradle to gate. 
A road map offers guidance 
The investigation proved that good steps had already been taken. However, there is room for improvement. 
The company is currently creating a road map based on their investigation to pave the way to reduced emission levels. The goal is to end up in a situation where the company's manufacturing of aluminium profiles has no impact on climate change. 
Mäkelä Alu will publish the investigation results and comparative figures on its website for customers to read. 
Comparable and standardised 
Mäkelä Alu has been monitoring its carbon dioxide emissions since 2005 with regard to production and transportation within the company and to customers.
"However, we wanted to have more detailed information . Now the data we have is consistent with standards and comparable," says Päivi Venesoja. 
An independent actor, Ramboll Oy, has reviewed the investigation results and confirms that the source data and calculations comply with the EN ISO 14044:2006 standard.  
Detailed investigation 
The investigation was carried out within the boundaries of the standard to discover the levels of various emissions that cause global warming. The emission levels were converted into corresponding carbon dioxide amounts, i.e. carbon dioxide equivalents.  
The emissions were calculated for bought aluminium and for aluminium profiles made from the foundry's own recycled aluminium, both without surface treatment and with powder-coating and anodising.
The results were itemised by units that illustrate how many carbon dioxide equivalent tonnes are produced when a thousand kilograms of product are manufactured. 
Better than the European average 
Figures show that the primary aluminium used by Mäkelä Alu produces less emissions than the European average. 
This is explained by many environmentally friendly solutions that have been taken into use far before attention was systematically paid to controlling emissions..  
"Our aluminium mostly comes from Europe and is largely manufactured using hydroelectric power. It's greener than average," says Päivi Venesoja. 
Mäkelä Alu has used green, zero-emission electricity for years now, which is produced using wind and hydroelectric power. For some of the raw material transport, a carbon offset is also paid.
"We can mostly affect emissions levels with our factory operations. For example, the energy-efficiency and the use of waste energy can be improved," says Venesoja. 
Operations to be optimised in all units 
Tomi Pilbacka, Development Director of Mäkelä Alu, says that Mäkelä Alu has actively worked towards reducing emissions for a few years already.
"This investigation and our carbon neutrality goals make our work more focused," he says. 
"First, we mapped the areas where we use our energy and monitored their consumption levels. The next step is to look at our operations under a microscope in all production facilities and see whether we can do something differently to decrease our energy consumption," Pilbacka says. 
The advantages and disadvantages of different options have to be considered. For example, is it sensible to keep the process lines heated during weekends, when production does not actually take place? Lowering the temperatures saves energy, but may on the other hand pose challenges for operations, and increasing the temperatures again usually requires more thermal power.
The main thing is for the whole work community to work towards these goals and for everybody to get involved in coming up with possible solutions.
Collaboration with chemical and equipment suppliers
The third task is to think about the technology and chemicals that are being used. For example, could one chemical be replaced with another to allow a decrease in the wash water's temperature? Or when equipment breaks or becomes obsolete, or its energy-efficiency is low, could it be replaced with one that consumes less energy? 
"We have these conversations with our collaborators, such as chemical and equipment suppliers," says Pilbacka.
Heat pumps provide some possibilities for reductions, and they are already being used.
"They will become more common in the future. Maybe they could also be used to collect heat from waste water," he muses.