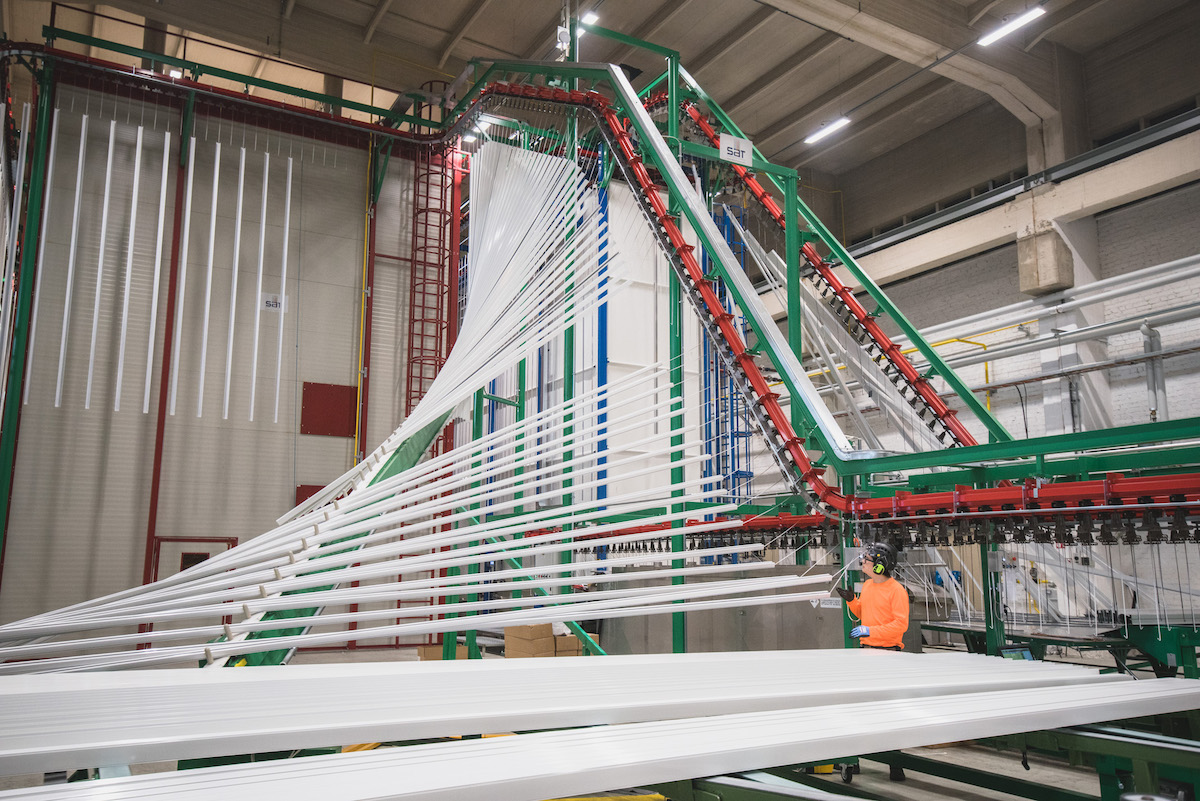 Our paint shop in Voikkaa was audited in the spring and awarded a master-level GSB certificate. Luoma-aho's paint shop has obtained a standard level certificate for years.
"The certificates indicate to our customers the high-quality of our surface treatments. They also indicate that our production processes are monitored and documented on a daily basis," says Mäkelä Alu's EHSQ Manager Päivi Venesoja.
"The certificates are valid for one year at a time. During the year, the auditor will make two inspection visits to our facilities to verify that our operations continue to comply with the requirements of the certificate," Päivi continues.
In order to obtain the certificate, the paint shop must use approved pretreatment methods and GSB-approved paints. The certificate requires continuous development and high-quality coatings that will withstand the conditions for which they are intended.
What is GSB?
GSB International is a German auditing company whose certification aims to facilitate the work of, for example, builders or architects in selecting reliable partners. Coating certificates are issued for various materials, such as aluminium and other metals. The company's task is to ensure the quality of pretreatment and coating materials. To this end, GSB has established quality guidelines and controls, which are the basis for the certification of the paint shops.
In addition to Mäkelä Alu's paint shops, there are only two GSB-certified paint shops in Finland. GSB International is constantly updating its standards in accordance with the latest technology and market requirements. The safety of people and the environment are also important themes.