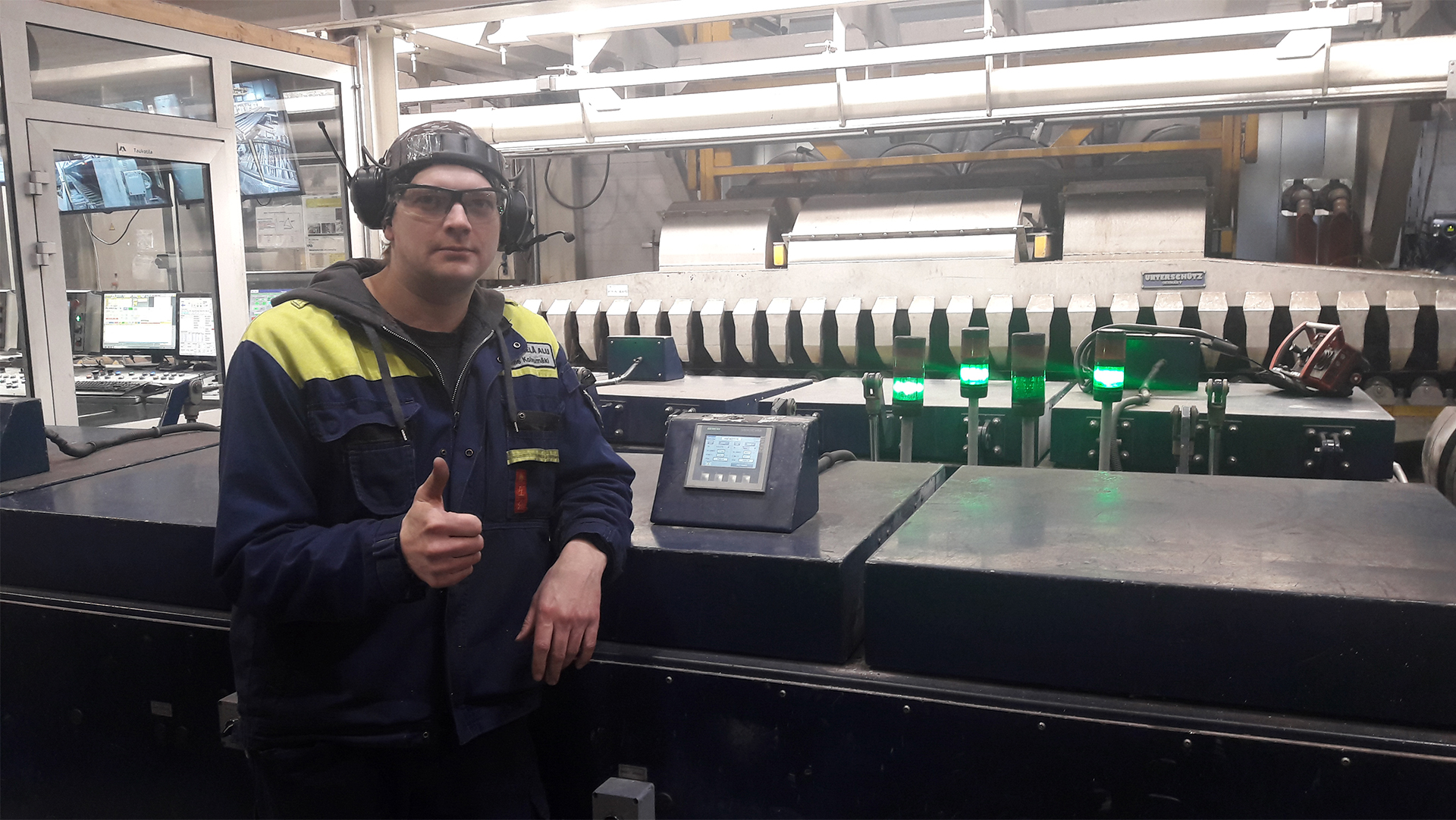 We at Mäkelä Alu are constantly investing into the development of our operations. This way we ensure the best possible quality for our customers and maintain our position among the frontrunners of our industry.
Last year Mäkelä Alu boosted and developed its operations with investments totalling nearly one million euro.
"The pandemic did not affect the amount of investments, but it made projects more difficult to carry out. Having suppliers travel to and operate in our factory required special arrangements to ensure the safety of everyone involved," says Production Director Tero Suomalainen.
Melting is enhanced, the number of billets to be simultaneously cast increases
Vuoden 2020 suurin investointi tehtiin valimossa, johon hankittiin EMS-magneettisekoittaja (Electro-Magnetic Stirrer).
Mäkelä Alu's largest investment in 2020 was made in the foundry, the acquisition of an electro-magnetic stirrer.
We melt waste aluminium from the extrusion process for new use in our foundry. Now the electro-magnetic stirrer that has been installed at the bottom of the melting furnace keeps the mass in constant motion. This makes the melting process faster and improves the mixing of the alloying elements, thus improving the quality of extrusion billets.
"Because the melted mass is of higher quality, we can cast billets that are even more uniform in quality than before. At the same time, the amount of extrusion waste is decreased," says Development Director Tomi Pilbacka.
When the melting became enhanced, the number of billets to be cast at the same time increased.
Because of this, the investment also included a new casting table. The foundry's transformer was also replaced with a larger one, and the foundry facilities were expanded as part of the project.
Tool furnaces replaced on two lines
Equipment was updated on three of our profile extrusion lines. Tool furnaces were replaced with more powerful Thermserve single-cell furnaces on two lines.
One of our extrusion lines was already equipped with similar furnaces, and they had proven efficient.
Now all lines have single-cell tool furnaces which preheat only one extrusion tool at a time. The old furnaces could have multiple tools at a time, making temperature management more challenging.
"We get a more accurate tool temperature when tools in different heating stages do not affect each other's temperatures and the hatch is not opened in the middle of the heating process. In addition, the heating process is faster when the tool is closer to the resistors. The temperatures of the tools are constantly measured," says Pillbacka. 
More precise temperature management removes unwanted variation from the production process and improves the quality of the profiles.
The new furnaces can be moved moderately easily, so there are more possibilities for line layout changes.
On the picture above, Janne Koivumäki with the new tool furnaces.